Would you like to reach the most talented individuals in Greece and Europe who are fluent at least in one foreign language?
If yes, please register for our site on our home page and choose one of the packages (please see the pricing below) that best suits your needs. Multiple secure payment methods are at your disposal. Please let us know if you face any issues with registration or posting.
Your job postings/tenders will be published as FEATURED JOBS/TENDERS.
You can also promote your company, product or service with banner advertising. Please contact us at

[email protected]

for pricing.
Vacancies in Greece is the fastest growing job portal in the region among the most talented individuals – is a one-stop solution provider for career opportunities.
We are the best NICHE job site in Greece in terms of the LANGUAGE used. We are different from other job boards as more than 90% of the job ads at our site are posted in the ENGLISH language.
Our site is ALSO visited by foreigners (especially native or non-native English speakers) who are looking for job opportunities in Greece and Europe in addition to the highly-qualified locals living in the region.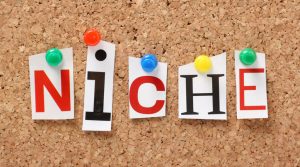 vacanciesingreece.com (ViG)– one of the most trusted platforms in Greece and the region for networking with employers who are offering jobs.
This is where your job ads will be seen by the EXACT candidate you have been looking for.
Jobs (other ads) are posted in ANY language– mostly in the ENGLISH language.
You can also post your tender/procurement & grant/fund notices, etc. Your adverts can be posted for up to 60 days.
PRICING (for any kind of postings: jobs, tenders, grants, etc.):
1- One featured posting: 99 EURO including tax.
2- Two featured postings: 180 EURO including tax – can be used anytime during one year period.
3-Three featured postings: 240 EURO including tax – can be used anytime during one year period.
4- Five featured postings: 350 EURO including tax – can be used anytime during one year period.
5- Yearly featured plan: 3900 EURO including tax (UNLIMITED postings for a year).
6- For banner advertising (on top of the main page – on top of the 'Search Jobs'- and bottom of the each page – under 'Load More Listings'), please contact us via [email protected]
PAYMENT METHODS:
Credit, debit card payments & EFT/WIRE payments (Direct payment)
Please let us know if you want to pay with EFT so we can provide you with our bank information: [email protected]
Candidates are welcome to post RESUMES for FREE.
OTHER SERVICES
We ALSO provide other HR services and support from recruitment, on-boarding, payroll, benefits, legislation and compliance, performance and talent management, policies, employment standards, leadership assessment and development and employee engagement. You are welcome to contact us at [email protected]
Please be advised, we are currently investigating an issue where some of our outgoing Emails are being delivered directly to users Spam folders. When looking for our Email: make sure to check your spam folder.