Overview
Protect and conserve an important loggerhead turtle nesting area in the Mediterranean AND get career training from Conservation Careers!
Discover historic Greece when you live and volunteer alongside a team of international volunteers, and make a real contribution to the conservation and protection of one of the most important loggerhead turtle nesting areas in the region.
Overview
Based in the beautiful Bay of Lakonikos in the southern Peloponnese, you will live and volunteer with a team of international volunteers to conserve and protect one of the most important loggerhead turtle nesting areas in Greece.
The team will engage in daily morning surveys to record nesting activity and protect turtle nests against predation by mammals and inundation by sea water. Volunteers will also provide important conservation information to overseas visitors and the local community.
Highlights Include
Hands-on work with one of the most endangered species in the Mediterranean; living in a quiet area near a traditional fishing town; exploring nearby nature reserves and admiring local architecture. The thrill of seeing turtles lay their eggs and watching the hatchlings head for the sea; experiencing Greek culture first hand in a beautiful area which you can explore in your free time; taking a great first step towards your career in practical conservation or simply making a lasting one-off contribution to the preservation of endangered turtles.
We work in conjunction with our local partners to ensure you receive all the necessary training to meet the project's objectives as well as providing opportunities for you to explore the fascinating Greek culture and sights of the surrounding area in your free time.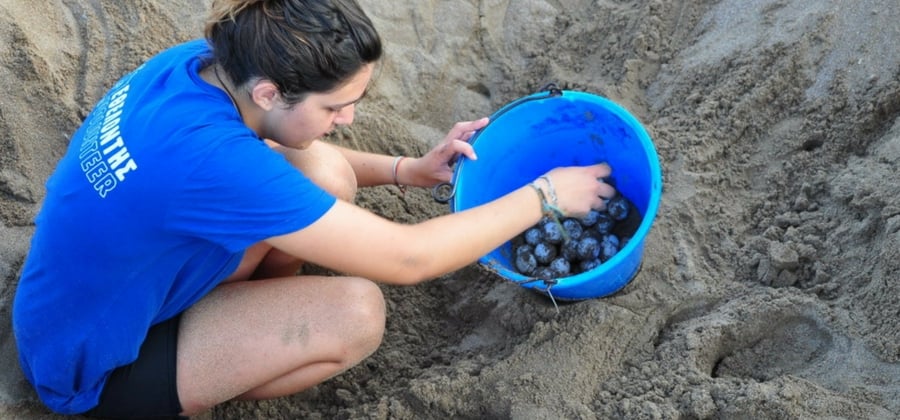 Testimonial
"It is hard not to regurgitate all that has been said before – 'how the time has gone', 'the amazing people', 'combining a beach holiday with volunteer work'. All these things are true. The one thing that will stay with me is the work with the hatchlings; watching them power down the beach, watching as they get battered by the waves but always manage to overcome them and of course the times I had the privilege to hold these tiny hatchlings. So thank you to everyone who has made this time one I will never forget." – William Hughes (United Kingdom).
Our Award-winning Partner
Conservation Careers has teamed up a family-run organisation with an amazing culture and an awesome team of people across the world who are passionate experts in their chosen field and will make your experience a truly unforgettable one (in a good way).
Their award-winning projects receive over 2000 participants every year, and we're proud to say that the vast majority of them describe their experience with them as 'life changing'. Their approval rate from over 20 000 participants since 1997 is over 95%.
A key component of the success of their community development and conservation projects is the participants who join their programs. Opportunities include high impact volunteering from one week and up, internships for those looking for career development opportunities, Challenges that allow a one week adventure all for a good cause and a range of programs for school groups and younger volunteers.
If you register your interest below, you'll put you in touch with our partner to take the booking and to plan your trip!
To see all our Conservation Careers Internship opportunities, please click here.
Location – Giannitsochori
The project site is a 10 minute walk from the village of Giannitsochori, a small and traditional village in the municipality of Zacharo, southern Elis. It is situated in the narrow coastal plains along the Ionian Sea, 2 km north of the mouth of the river Neda, at the foot of the western extensions of the mountain Minthi. It is a known beach resort with amazing Greek historical ruins close by.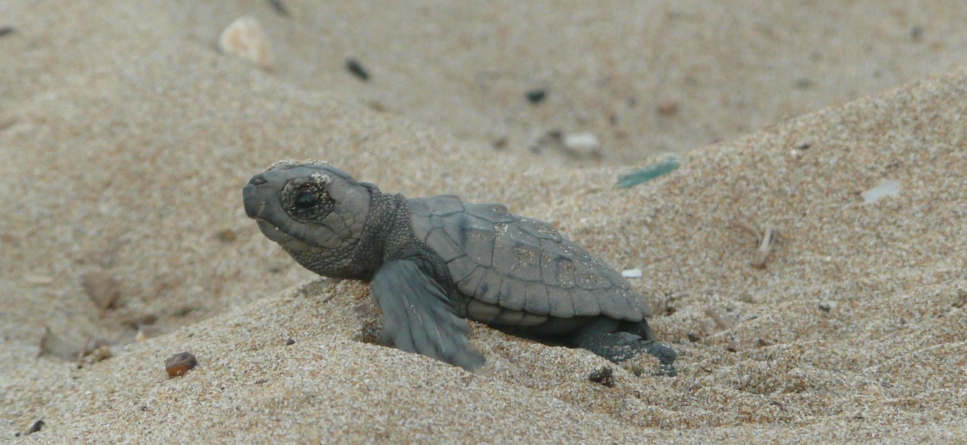 Project Life
The work is varied, with all volunteers rotating around the different roles: turtle patrol, camp duty, bamboo harvesting (used to protect the nests) and an environmental education program for the locals and tourists. The days are long, it is hot and you will have to walk long distances (at least 5km) during surveys.
Your accommodation will be in tents right next to the beach, providing you with a breathtaking scenic view to wake up to each morning. The campsite will have a number of facilities, including a mini-market, a self-service restaurant and access to a telephone.
In between your shifts, you will have plenty of time to soak up the sun on the sandy white beaches or relax with your fellow volunteers back at the campsite. Although the climate will be hot and can get very humid, by living so close to the beach you will be able to cool down with a quick dip in the sparkling waters of the Mediterranean. Depending on how shifts you are structured, you will also have one day off a week, giving you time to explore the local area and immerse yourself even more into the breathtaking natural beauty, culture and history that Greece has to offer!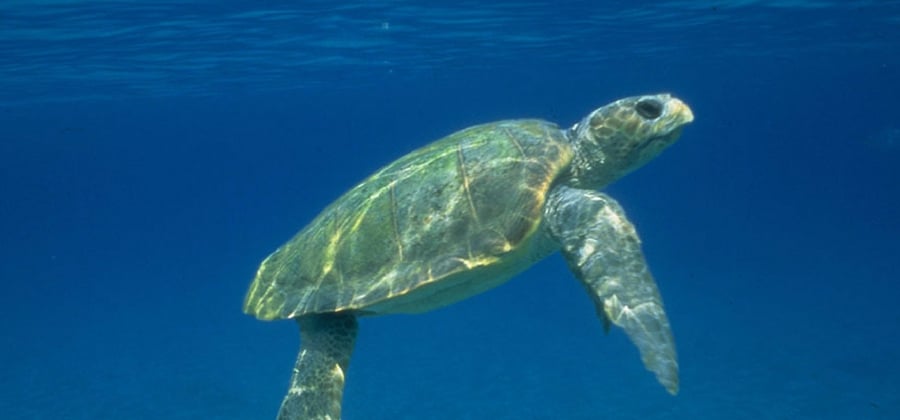 Project Details
We work in collabouration with a Greek organisation that has been conducting research in this area since 1983, making it one of the oldest conservation projects in the Mediterranean.
Key volunteer tasks may include:
·       Patrolling the beach to locate new tracks and nests
·       Recording data and measurements
·       Installing protective nest grids
·       Nest relocation (if required)
·       Nest excavation (from August onwards)
·       Bamboo harvesting – assembling nest grids
·       Manning beach kiosk – educating public about the project
·       Public awareness presentations – conducted at campsites/hotels in the local area
Data collected not only contributes to coastal management plans in Greece but also towards the international strategy for the conservation of sea turtles.
How this project makes a difference:
Protecting nests against predation by mammals and/or inundation by sea water ensures that as many hatchlings as possible are added to the population each year, while public awareness activities help people adopt friendlier attitudes towards the natural environment and possibly reduce their environmental footprint in the area.
Free Time
Optional Side Trips
During your time off on the project you may want to visit some of the following places:
Whilst not part of the program most volunteers will have the opportunity to visit the Village of Mavrovouni and the fishing port of Gythio. They are both located close to the project site and have some interesting old buildings and cobbled streets with great views across the bay. In Gythio there is an ancient theatre and a few Roman ruins scattered around to explore. On occasion the project staff may take volunteers to Limeni Village where it is sometimes possible to snorkel with turtles.
The Archaeological Site of Mystras is now a world heritage site. It was built as an amphitheatre around the fortress erected in 1249 and since then has been conquered, re-conquered, occupied and abandoned. Now only the medieval ruins remain.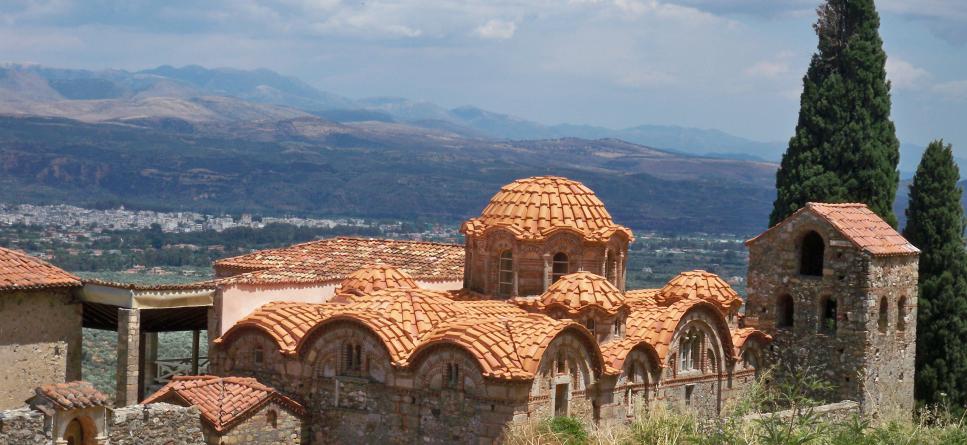 Monemvassia is a well-known medieval fortress with an adjacent town, located on a small peninsula off the east coast of the Peloponnese near Laconia. Its remains include the defensive structures and the small adjacent town and Byzantine churches . Its name derives from two Greek words, 'mone' and 'emvassia', meaning "single entrance". Many of the streets are narrow and fit only for pedestrians.
Areopoli is the second-largest town in Mani and is one of the few areas in Greece that was not under occupation rule. The inhabitants, in the past, built their homes like small fortresses in order to feel secure. Now you will find narrow streets, majestic tours, markets and a small port.
Further Travel Opportunities
Greece is a country with one of the most fascinating histories in Europe. If you have the available time and funds, then you should definitely try and explore it further. Possible side trips include relaxing on some of the island beaches, visiting the traditional villages of Metsovo and Kythira, taking in the ambience of Nafplio or Corfu Town, investigating the royal tombs at Vergina, and above all, seeing the ancient ruins at Delphi, the Acropolis and Olympia. Ferries depart from Gythio to Crete twice a week and from there it is possible to island hop back to Athens.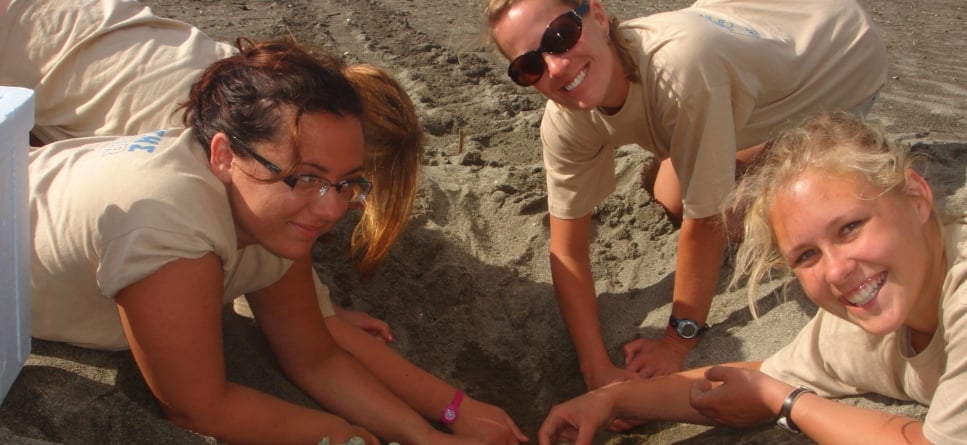 BONUS! Kick-starter online training for Early Career Conservationists (worth £195)
Feeling lost in your conservation job hunt? Want to work in conservation, but don't know where to start? Get your career on track with the Kick-starter online training for Early Career Conservationists designed to help you understand the job market, to navigate your career options, and to get hired more quickly.
Whether you're at university and planning your next steps, a graduate in the job hunt or working in an unrelated job but interested to switch into conservation, this course is designed to help you.
This unique online course has been designed to increase your chances of success, and is being specially organised and run by Conservation Careers.
All you need to do is register your interest in the project below, and if you choose to make a booking we'll save a place for you on our course when you get back from your placement.
Included in the course is a year's full-access membership of the Conservation Careers Academy, which includes access to over 8,000 jobs, 1,500 training courses, live training events and many more career-boosting options.
Costs
2 weeks £1,295
4 weeks £1,795
6 weeks £2,295
8 weeks £2,795
10 weeks £3,345
12 weeks £3,845
Start dates are as follows:
2020 – 30 May 2020, 13 Jun 2020, 27 Jun 2020, 11 Jul 2020, 25 Jul 2020, 08 Aug 2020, 22 Aug 2020, 05 Sep 2020
2021 – 29 May 2021, 12 Jun 2021, 26 Jun 2021, 10 Jul 2021, 24 Jul 2021, 07 Aug 2021, 21 Aug 2021, 04 Sep 2021